On Saturday October 26th, We carved pumpkins.
Last year
, we carved with our friends Adam, Sarah and their daughter, Myah. We did he same thing this year. We went over to their house and the girls were not into it this year. Aubrey looked at the pumpkins and only wanted to use the knife and stab holes in the pumpkins, and we all know that that is not safe, so we quickly took the knife away. Aubrey also wanted her shirt off but then decided that playing with Myah was much more fun. She lasted about 5 minutes. ha!
Aubrey and Myah were more interested in going upstairs and playing with all the toys, so the parents did all the work. It's fine. We all had a blast listening to music and chatting away while carving our pumpkins.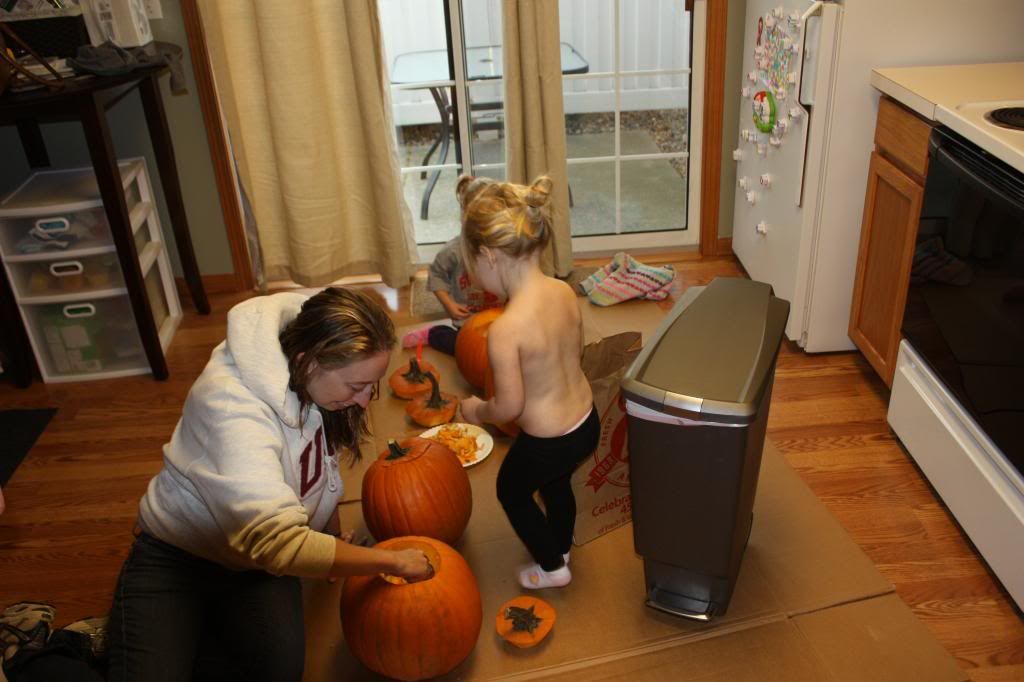 I am carving out the pumpkin. Half naked Aubrey just watching.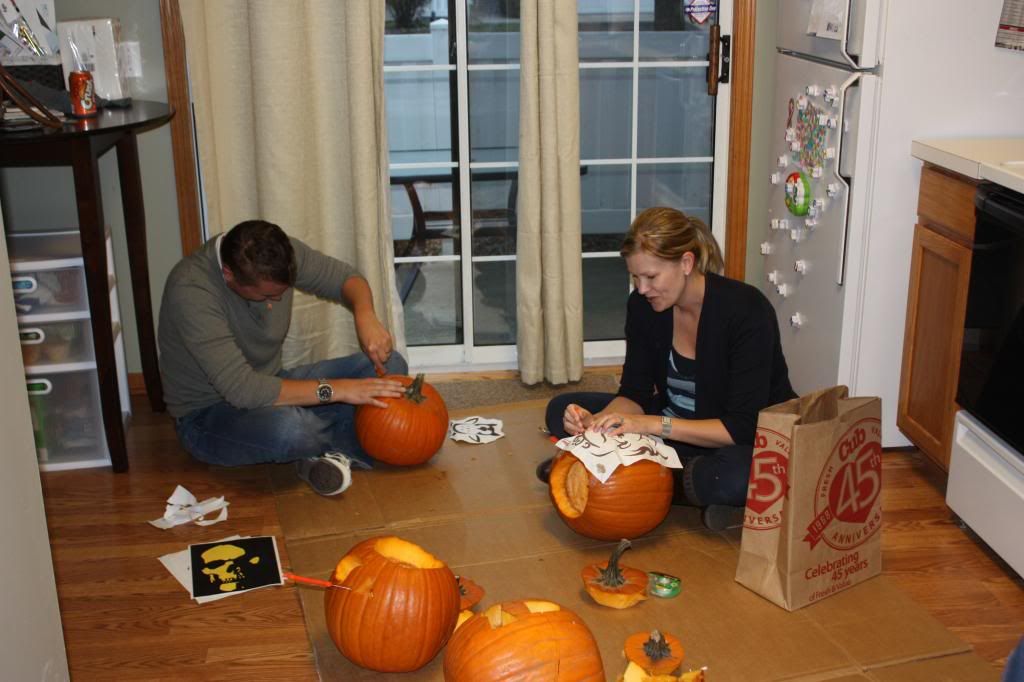 Adam and Sarah working hard.
The finished pumpkins! My Ghost, Micah's Mummy, Sarah's Sophia and Adam's Owl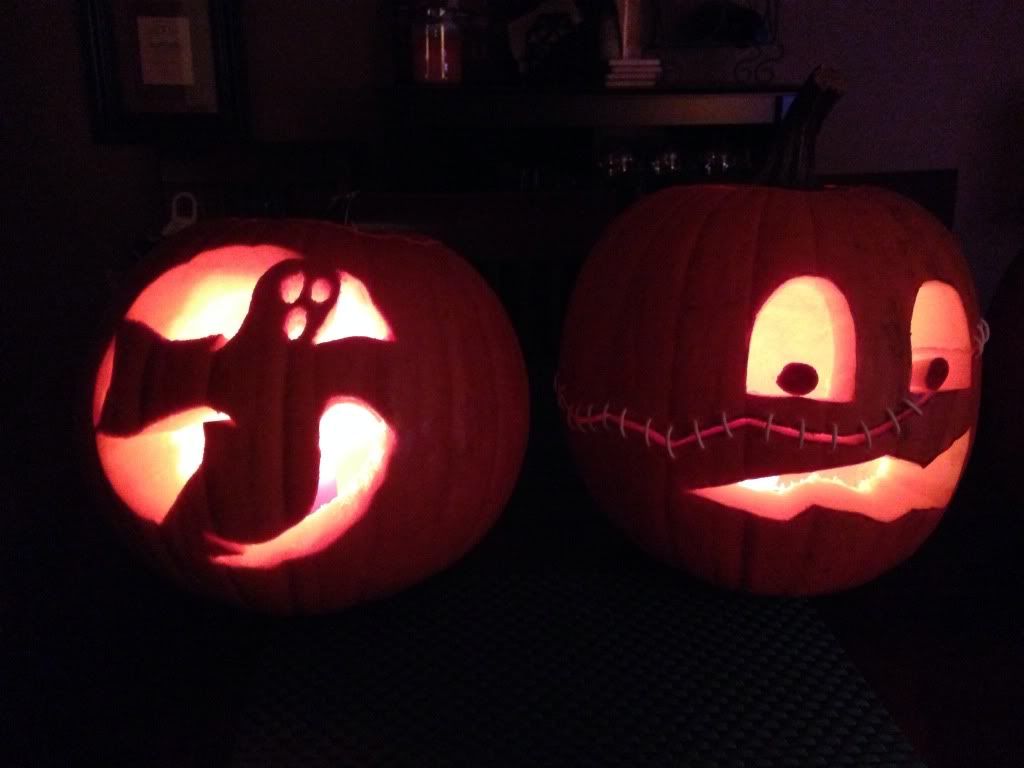 Our pumpkins up close.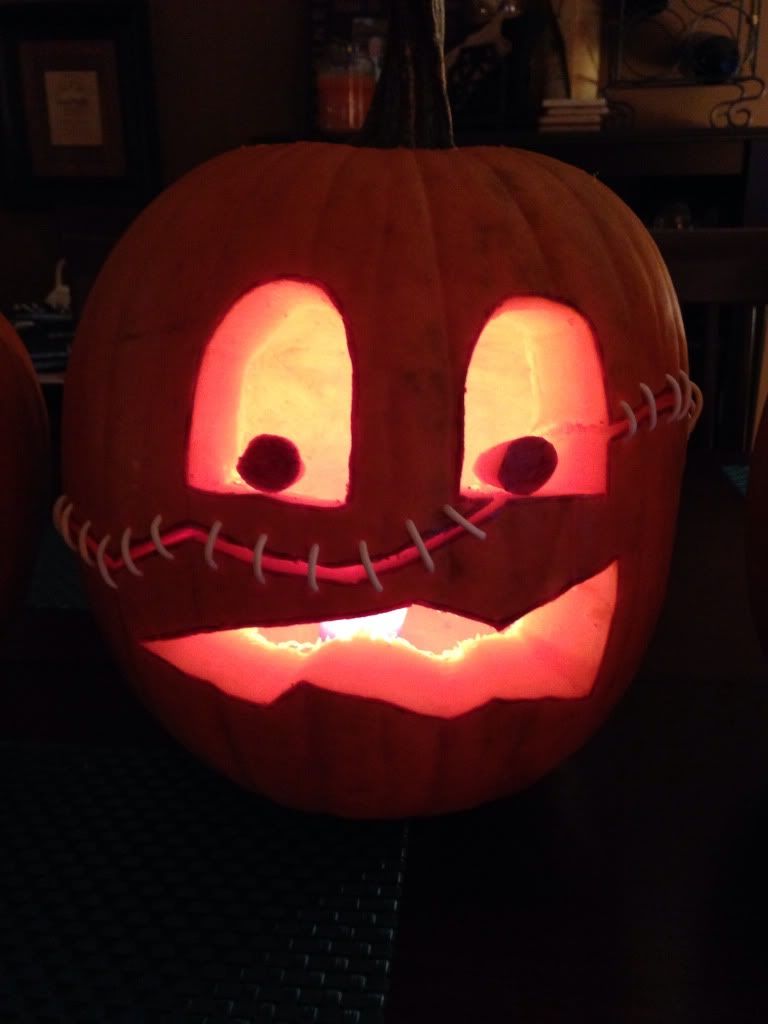 Micah was proud of his stitching.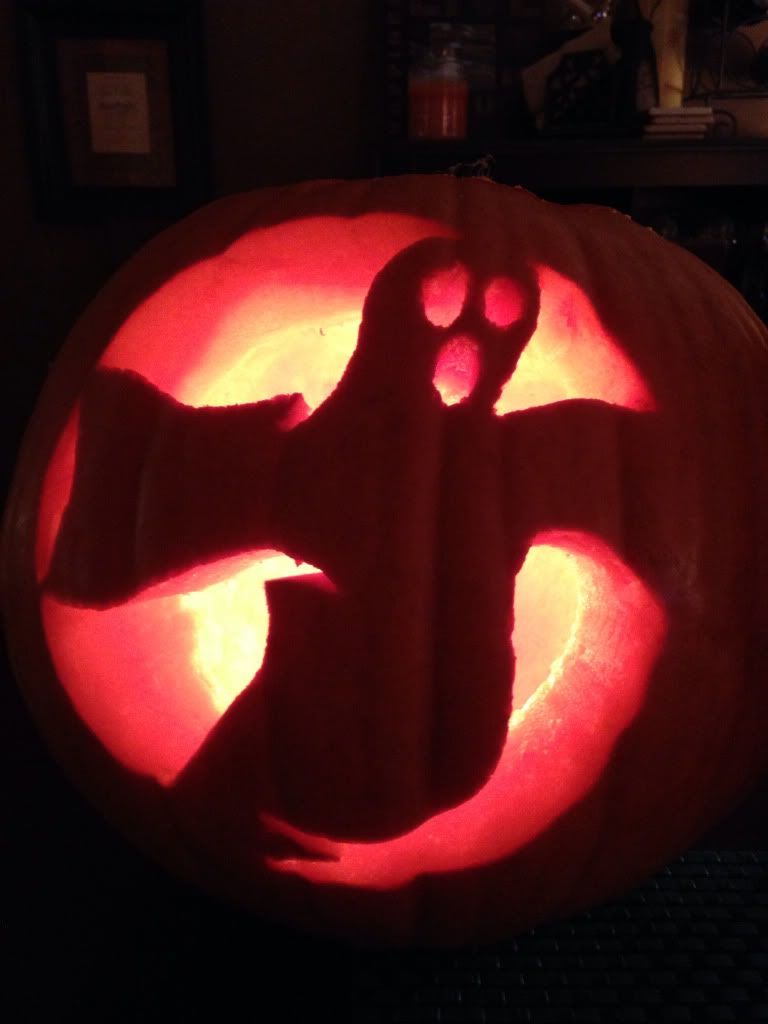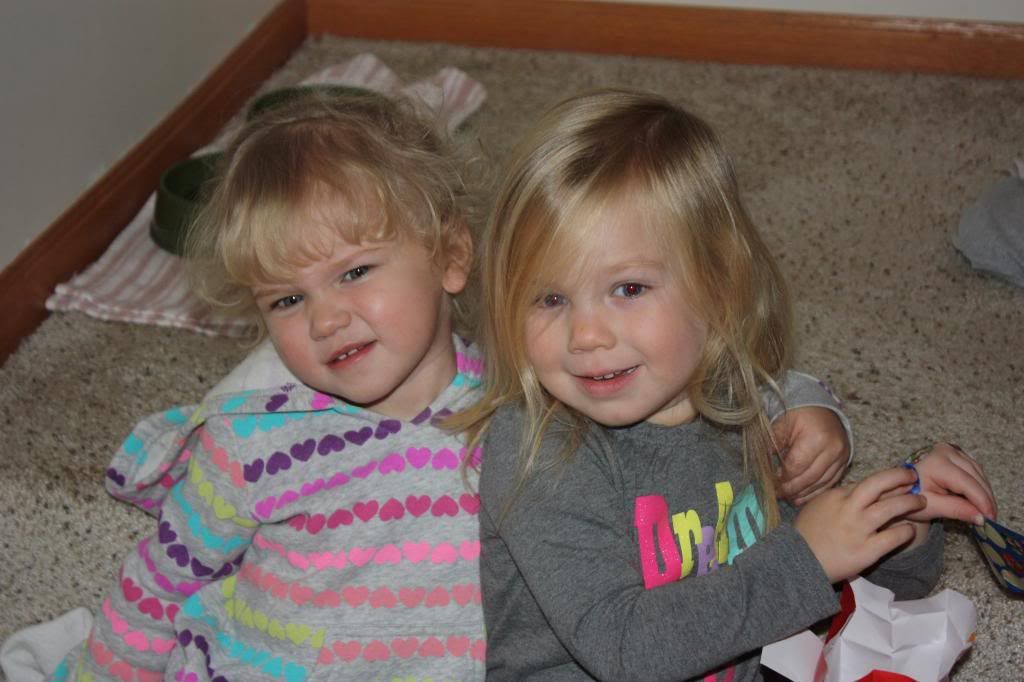 The girls finally made an appearance once it was all done and they were getting hungry for dinner!
We ordered pizzas which came and we realized we were delivered the incorrect toppings, and we all watched part of Monster's Inc. It was a great night with great friends!