Another week and almost 2 weeks until Christmas. Eep! I need to get some shopping done and soon! I am so swamped with work and personal stuff, I completely slacked off with photos this week!
She wanted me to take a picture of her and her daddy. Too cute.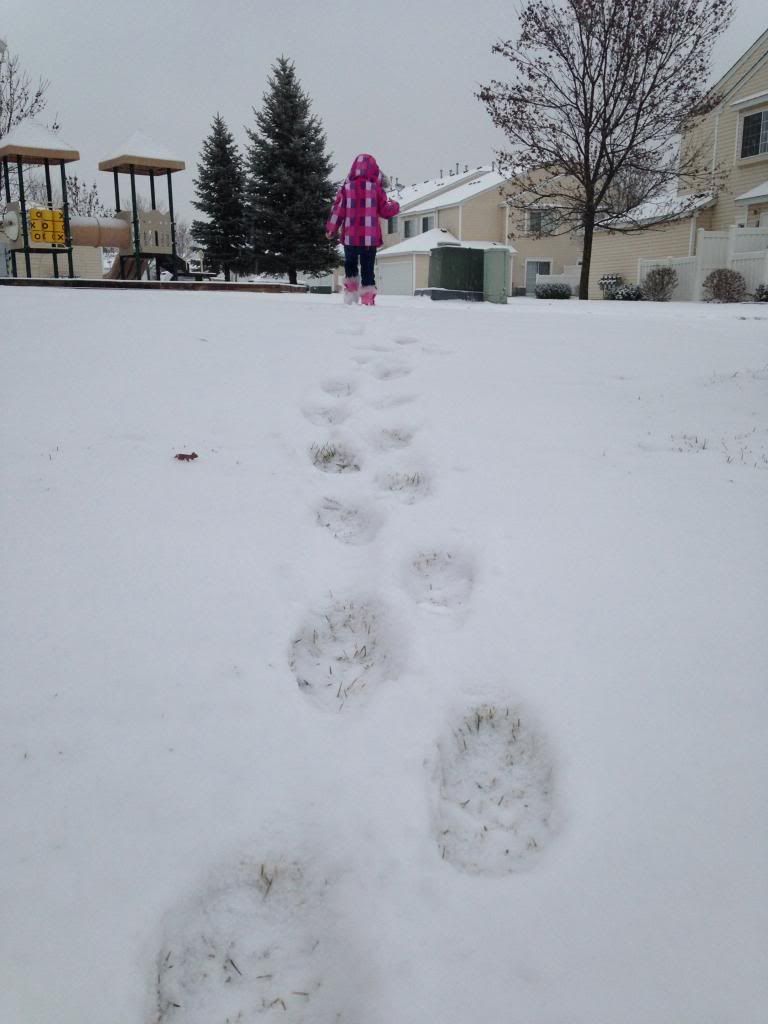 It snowed again and this time a little more than last. We got about 3 inches when it was all done. Aubrey is loving the snow. I cannot wait for the temperatures to get a little warmer and not so cold so we can actually play outside and go sledding!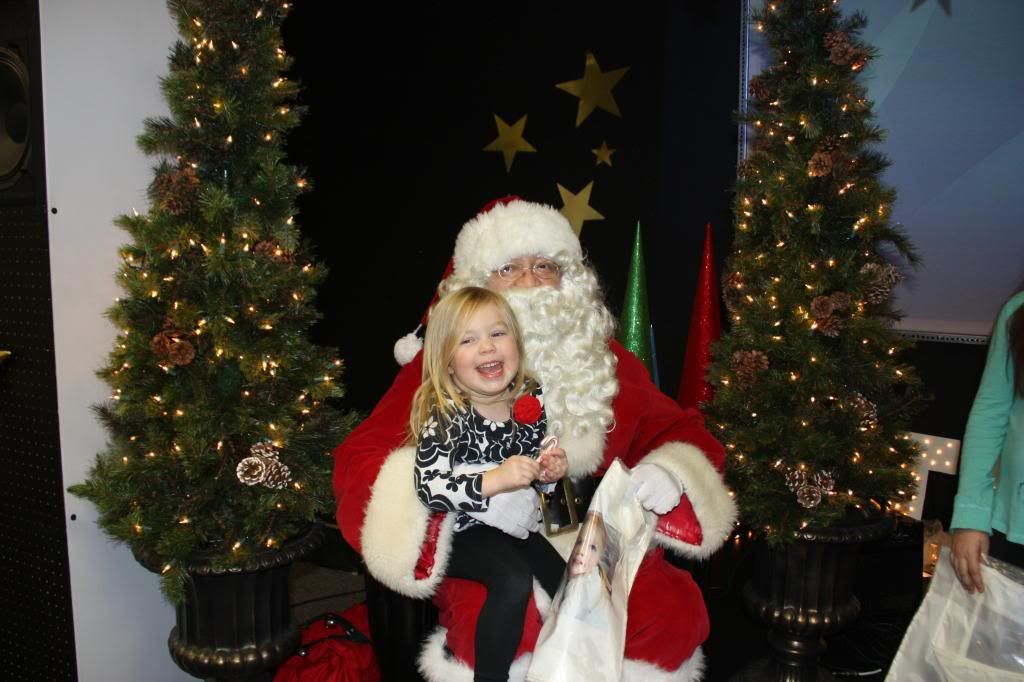 Thursday Aubrey had her Holiday party at Daycare and she sat on Santa's lap and smiled! I was shocked!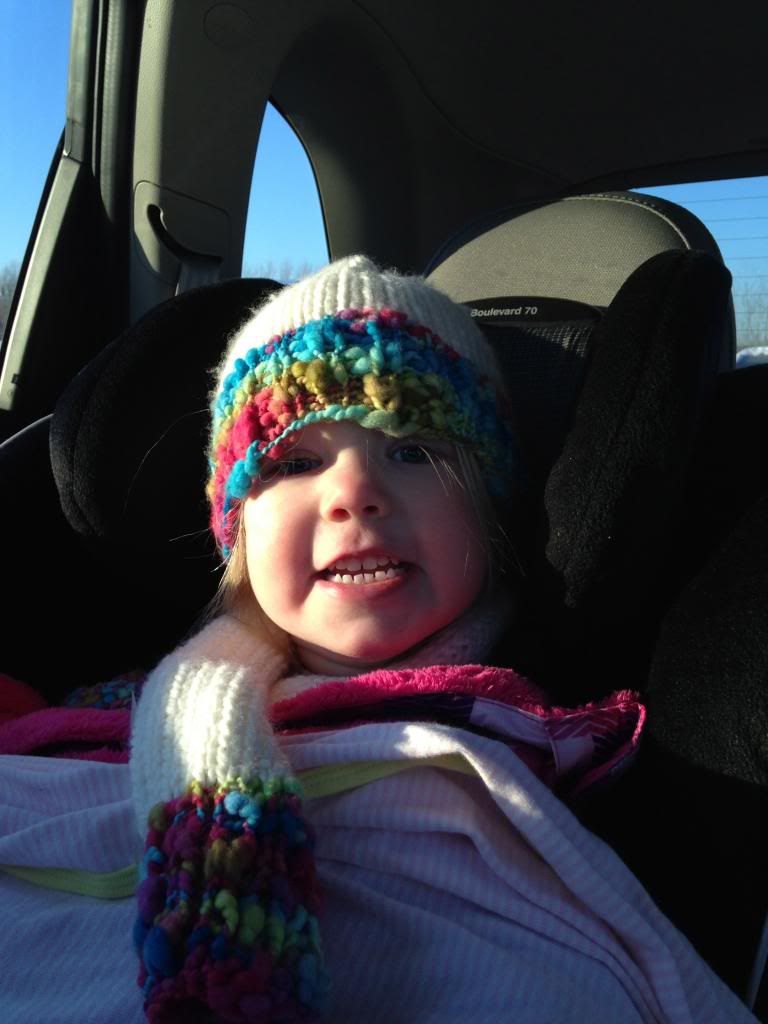 My child refuses to wear a coat, hat and mittens in the car (and occasionally her boots).All snuggled up for once!
Saturday, Aubrey and I met up with some blogger mama's and their kids at Davanni's for pizza and fun.
Melissa, Azalea, Me and Aubrey, Dawn, Lilli and Alexa, Kenley and Kristen.
(Thanks for Melissa for the photo!)